I went back to London Wonderground yesterday, this time to see Scotch and Soda.
It's the latest creation from Company 2 (a small Australian performing arts company comprised of a healthy mix of dancers, circus artists, technical artists) and the Crusty Suitcase band.
The result is an intoxicating mix of circus and jazz.
The atmosphere of the show is light and funny; one of drunken shenanigans, music, dance and banter, or, as perfectly described by the show's creators:
Early military brass bands meet travelling gypsies in a rowdy whiskey joint.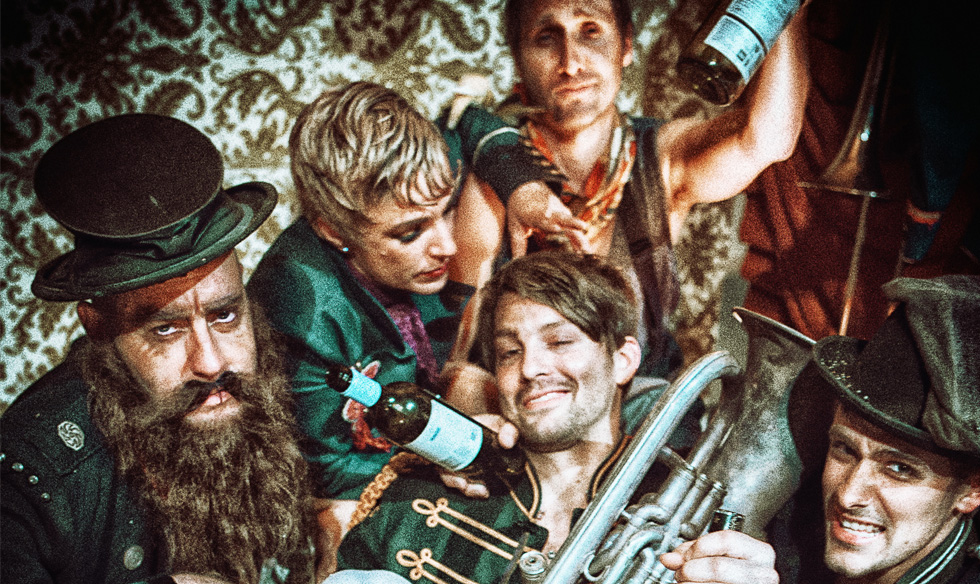 Scotch and Soda: Promo. Credit: Sean Young.
This is the point where I ramble on about story and characters: even though the show is not hugely story-driven, all the characters are well-defined: each one has his/her own characteristics, and they stay consistent for the length of the show.
The show is loosely based on actual characters and stories from the historical world of circus, and the Australian outback. Lady, passionate and motherly, looks after Wintry, the new girl, shy and light-hearted, and the Bush Stranger (big, crazy and childish). She likes it when the two brothers, Daevoud and Kid Lightning, fight for her attention...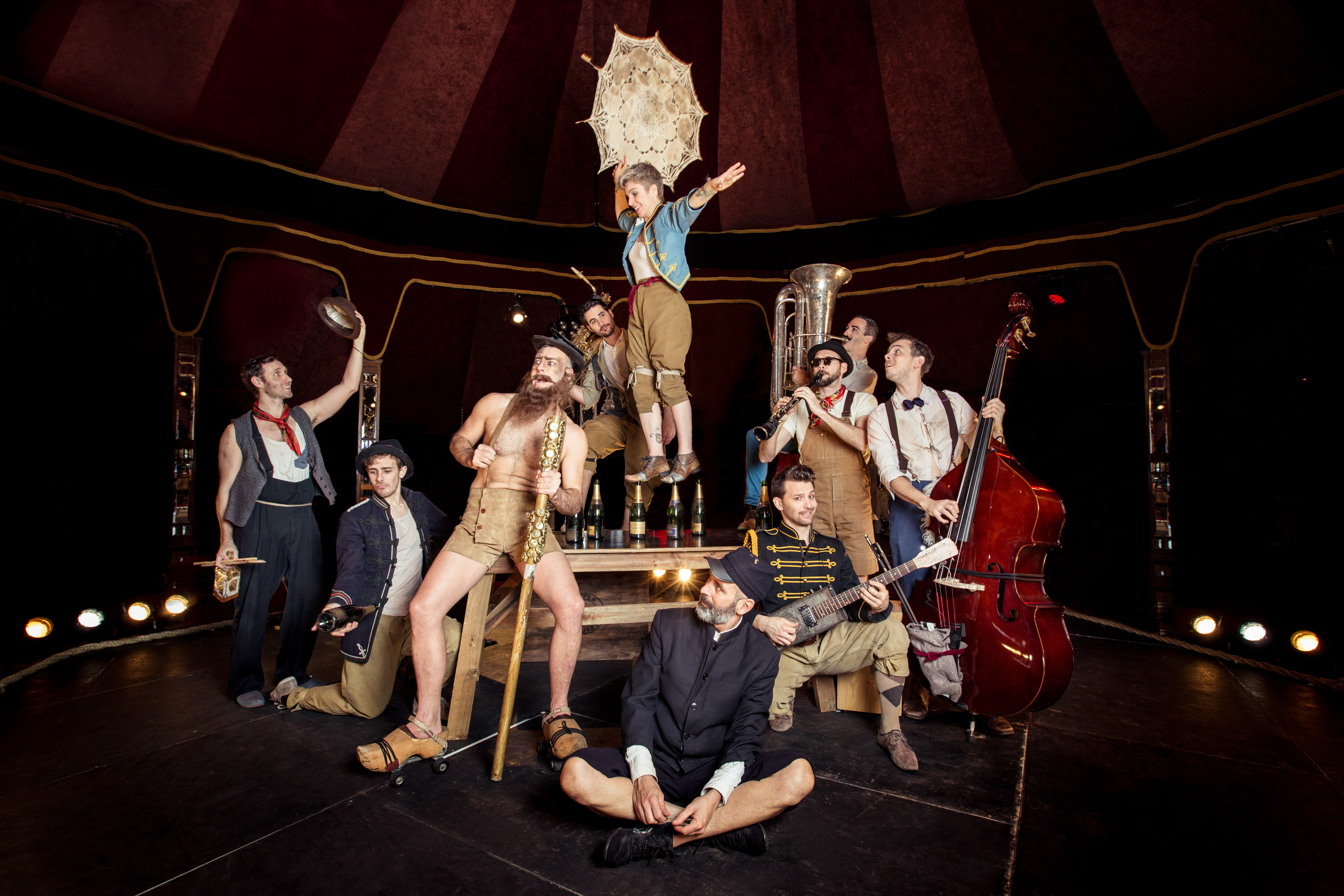 Scotch and Soda: the Cast. Credit: Matilda Temperly.
I was impressed by the circus acts: it's a mix of tumbling, acrobalance, static trapeze, and rope. Also featured: an adorable act with live birds, and flashes of male genitalia.
Some of the pieces were very impressive and I held my breath a few times; my favourite act of the show involves balancing on a bike going round and round the stage.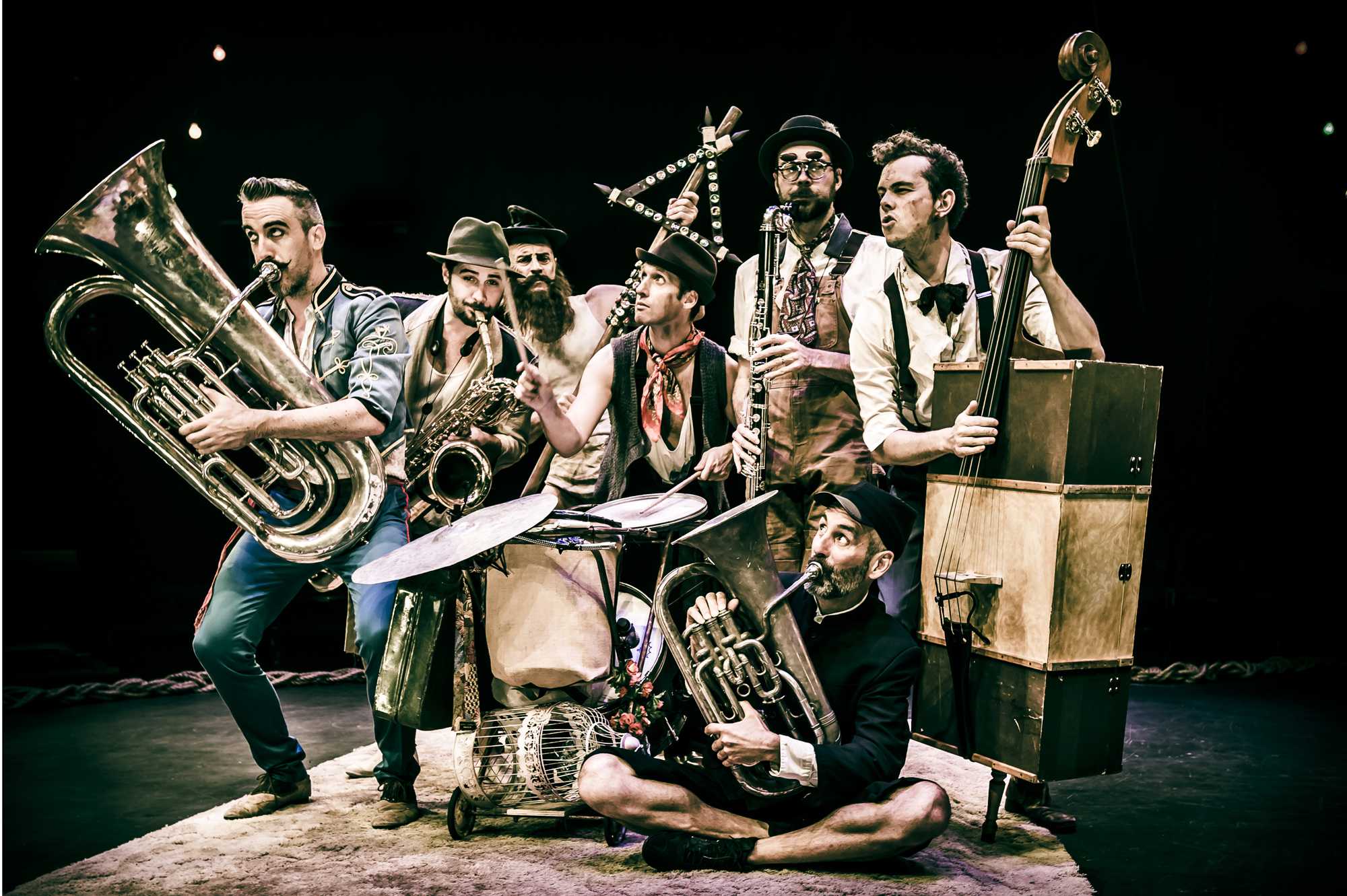 Scotch and Soda: the Band. Credit: Sean Young.
The musical part of the show was also amazing: the band perfectly complements the acrobats. The music works really well with the different acts, mellow and soothing at times, but also vibrant and heart-pounding when it needs to be.
The band doesn't just provide a soundtrack to the show: the musicians are an integral part of the action, with characters of their own who pop in and out of the different acts.
Please, give them a listen below — I liked them so much that I ended up buying the album after the show.
As always, I'll leave you with a short trailer for the show.
You should really go check them out; they're performing at 7:30PM at London Wonderground most days until Aug. 2nd.