Last year I went to see one of the selection days for Circus Maximus, a circus competition where the audience is the judge, at the Udderbelly Festival. I liked it a lot, so I wanted to go back to Udderbelly again this year; today I went to see A Simple Space.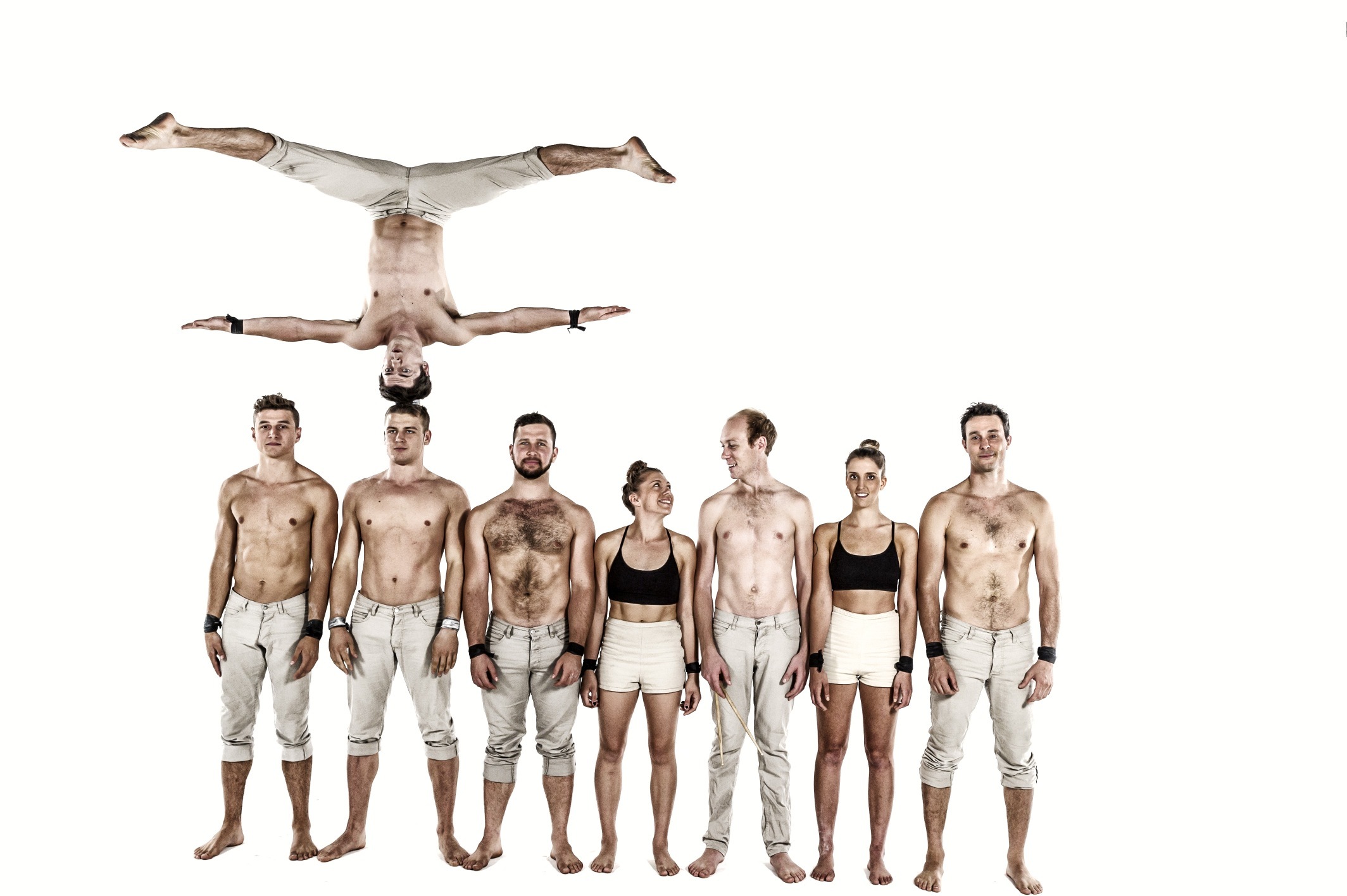 A Simple Space. Source: Chris Herzfeld/TimeOut.
A Simple Space is a show from Australian acrobatics company Gravity & Other myths. They've won a Best Circus award at the 2013 Adelaide Fringe Festival for this show.
The show features much gasping, breathtaking acts mixing tumbling, acrobalance and handstands, some nudity and a lot of laughs.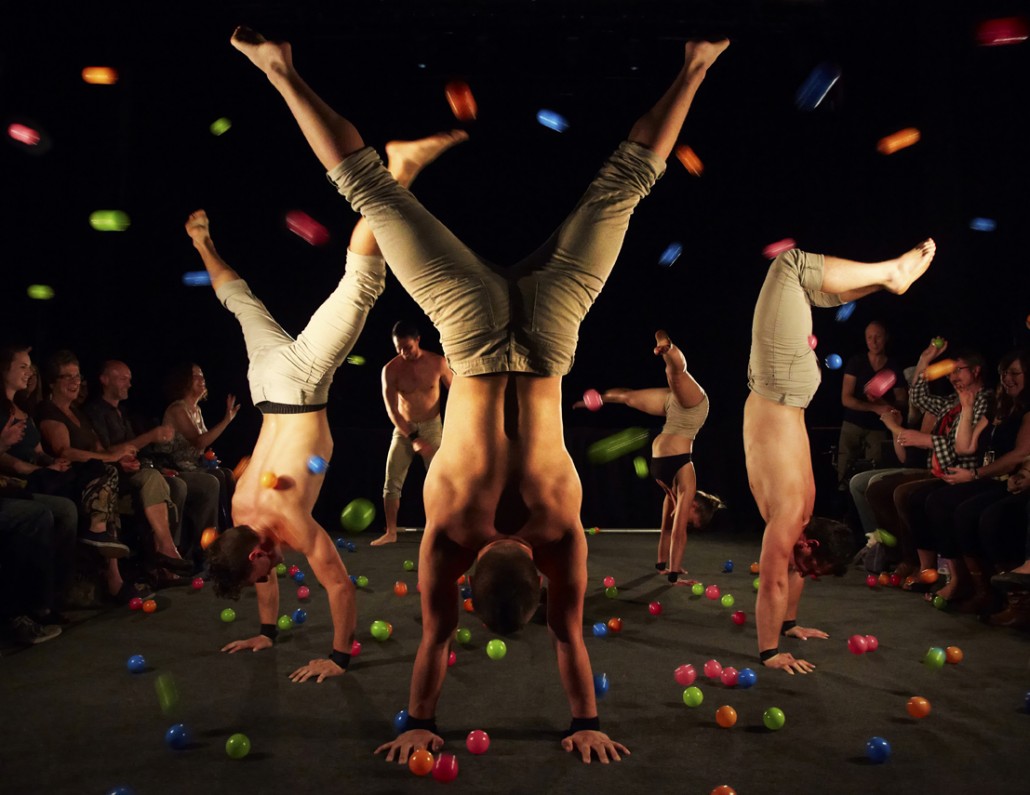 A Simple Space: Handstands. Source: Gravity & Other Myths.
The show itself is very intimate: the stage is small, involves very few props, and the audience sits close to the action and is involved in the acts — sometimes a bit too much! A word of warning: if you sit too close to the stage, someone might end up acro-balancing in the vicinity of you face...
The narrative for the show takes the form of series of dares: how long can you hold your breath for? How many backflips can you do in a row? Can you solve a Rubik's Cube while balancing on your head?
The show is very dynamic and is driven by the beat of live drumming; it is breathtaking for both the audience and the acrobats, as it is high-energy from minute one and doesn't slow down until the end.
As always, I'll leave with this short promo for this year's version of the performance.